Apollo Network's 25th Anniversary Month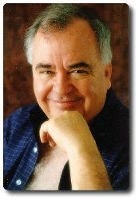 As reported in the January Mid Month Apollo Newsletter (see link below), we are celebrating a quarter of a century being on the Internet, the first gay site for older men.
At Left: One of the first photos of me posted on Apollo Network.
We did not start requiring logging on with a password until September 11, 2000. Since then over 54,000 gay men have registered on this site. Many have either moved on or passed on, but actually we still have members from that month. The two longest active recorded member, Tom and Peter, signed on that very day 21 years ago.
I will not make it another twenty five years, but with your encouragement and support, Apollo Network and I will continue to serve as long as possible.