Shakespeare, "Don't saith Gay in Florida"
Posted by Ron
Sunday, August 13th 2023 @ 11:12:35 AM EST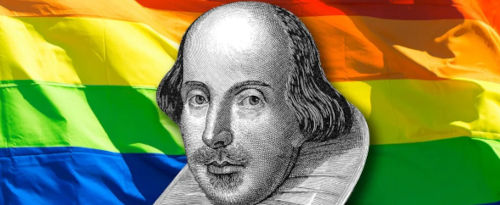 NBC NEWS:
Orlando: Students in a Florida school district will be reading only excerpts from William Shakespeare's plays for class rather than the full texts under redesigned curriculum guides developed, in part, to take into consideration the state's new laws [Don't Say Gay] that restrict classroom materials whose content can be deemed sexual.
Several Shakespeare plays use suggestive puns and innuendo, and it is implied that the protagonists have had premarital sex in "Romeo and Juliet." (To read the full article, Click Here.