Gay Governor Marries Long Time Partner
Posted by Ron
Friday, September 24th 2021 @ 07:12:58 AM EST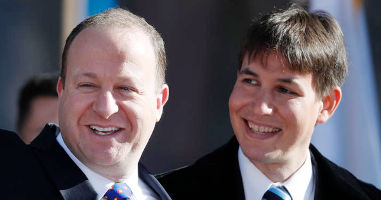 NBC NEWS:
Colorado Gov. Jared Polis, the first openly gay man elected governor in the United States, has married his longtime partner in the first same-sex marriage for a sitting governor.
Polis and Marlon Reis, who have been together for 18 years and were engaged in December, wed in a small traditional Jewish ceremony Wednesday, the governor's office said.
"The greatest lesson we have learned over the past 18 months is that life as we know it can change in an instant. We are thankful for the health and well-being of our family and friends, and the opportunity to celebrate our life together as a married couple," they said in a joint statement. (For full story, Click Here.