How Helpful are Mask Against COVID-19?
Posted by Ron
Friday, July 31st 2020 @ 10:07:54 AM EST
We are continuing to keep the below image here to make sure all our user are not being taken in by the "mask deniers." Condoms and Masks are life savers these day. Keep them handy for work and play.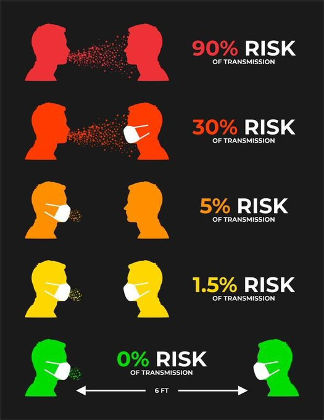 What odds are you willing to take against catching a deadly viruus? This is a case where high marks go to those who choose zero. It's all about the mask and the distance. Just do both.