Do Gay people Need their own Bank?
Posted by: Ron @ Sunday, September 15th 2019 @ 07:47:12 AM EST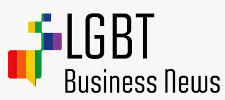 The Guardian, an English publication, posted the following and mulled over whether or not the UK should have Gay Credit Union:
The first credit union specifically tailored to LGBTQ customers has opened in the US. Would more of them help end financial discrimination?
It's the bank that came out: the state of Michigan has just approved a new credit union specifically tailored to LGBTQ customers. Itis the sort of proposal that raises the hackles of the "they've got more rights than us" brigade. But consider this: US research this year found same-sex couples were 73% more likely than heterosexual couples to be turned down for a mortgage, and those who were approved were lumped with higher interest rates than normal, even though they were less likely to default on their loans. But then it is legal to discriminate against LGBTQ people in many US states. There are other considerations, too: queer corners of social media abound with trans people crowdfunding for their transitioning costs, and now Superbia Credit Union will offer loans for this specifically.
Could such an initiative be replicated in the UK? Credit unions are a big deal in the US as nearly 117 million Americans were members last year; and while they have grown substantially in Britain, only two million people use them. But you can see the appeal of an LGBTQ financial institution. For same-sex couples, holding hands in the street, let alone finding somewhere to settle down together, can invite fears of hostile reactions in a society in which, to be blunt, millions of people still have homophobic prejudices, even if discrimination in the provision of goods and services is legally forbidden. (To read the full article in The Guardian, Click Here.)
| | | |
| --- | --- | --- |
| | | |
Copyright 1997-2020 Apolloworld LLC