The Best Men Can Be
Posted by: Ron @ Sunday, January 20th 2019 @ 09:36:10 AM EST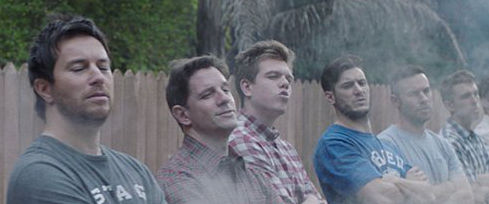 Gillette Razor Company has posted a commercial entitled "We Believe: The Best Men Can Be." It's a warning of the dangers of allowing men to abuse women and children, in life and in entertainment stories. Its Gillette's tipping the hat (or beard) to the "Me-Too" movement.
How could this possibly be controversial these days? We all know how woman have been objectified both in the work place and in the entertainment world. Now everyone knows about the ills of boy's being bullied in school, and that women do not like men pinching them without an invitation.
Yet here in the 21st Century, there are men who are going bat s...t crazy over this Gillette statement and throwing away their Gillette Razors. What's wrong with these cretins? Could it be their political heroes in Washington are still trying to run the country with a "man baby" mentality and think that beating up queers and fornicating with prostitutes is a sign of manliness? Ordinary, that is to say intelligent) men must get over this stupid mentality. The modern woman does not is not imprisoned in a cave or a kitchen and will no longer tolerate, marry, or copulate with a Neanderthal, and with gay marriage legal and football players marrying their male mates, gay people are less a target than since the year zero.
Check out the Youtube and the comments, good and bad, about it by Clicking Here.
| | | |
| --- | --- | --- |
| | | |
Copyright 1997-2019 Apolloworld LLC