Athletes Getting Ready for a Shower
Posted by: Ron @ Saturday, December 1st 2018 @ 07:03:03 AM EST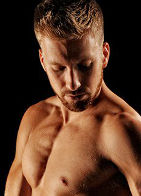 After a hard day on the football fields or basketball courts, it's time for the young athletes to hit the showers. While nudity is fine, to be praised, and enjoyed, there is also that moment when one first sees the underwear or jock strap of a man stripping for shower or bed.
Photograph Bryan Campbell has collected over a hundred photos of such moments in men's stripping. Getting just the right pose is hard and demanding work for Mr. Campbell, but as they say, someone has got to do it, and aren't we glad he did?
To see these photos, Click Here.
Copyright 1997-2019 Apolloworld LLC