60 Photos of Classically Inspired Nude Men
Posted by: Ron @ Saturday, October 27th 2018 @ 06:23:27 AM EST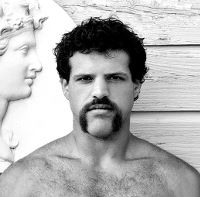 Photographer Steven Menendez has gathered a collection of men in a series he calls "Classically Inspired Men."
The viewer can decide for himself if they are classic, but most will agree they are fun to look at.
Regarding photos of nude men, the world has come a long way from back in the last century most gay men only viewed photos of nude men along with women in Nudist Camp Magazines.
Look through these 60 pictures and pick out your favorites. Start by Clicking Here.
Copyright 1997-2019 Apolloworld LLC